DP Techlink is made of exceptional professionals with the knowledge and experience to serve our customers. We are committed to understanding our customer pain points to come up with solutions that help them manage their logistics and reduce their risk.
Mike Shindelar
CEO
Mike joined DP Techlink in March 2018 as CEO. He has more than 30 years as a management professional, specializing in building strategic and operational excellence in the companies he has served. Mike is from Hudson, IA and attended Iowa State University where he received his degree in Mechanical and Industrial Engineering. He enjoys spending time with his family, woodworking, gardening, and is an avid college sports fan.
Jeff Detrick
Director of Product Management
Jeff joined DP Techlink in 2016 as the Director of Product Management. He began his career with 25 years in the swine production industry, followed by several years in the the egg layer industry. Leveraging his self-taught knowledge of production systems, logistical analytics and database management, Jeff joined DFS in 2013 to lead all aspects of their operational systems and controls. He enjoys spending time with his family, especially his 3 grandchildren.
Nick Knute
Sales Manager
Nick joined DP Techlink in 2020 as the Sales Manager. For the last 15 years, he has worked in logistics management and animal nutrition. Nick has worked with large integrated livestock operations from the farm level up. Originally from western Iowa, Nick resides in Adel, IA with his wife Sarah and their 2 kids, Millie and Bowie. An avid outdoorsman, Nick enjoys sharing the outdoor experiences with his kids and family.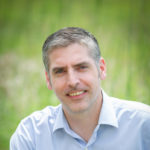 Brian Hannan
Senior Developer
Brian joined DP Techlink in 2016 as a Senior Developer. Brian has almost 20 years of experience as a software development professions in the areas of Transportation/Logistics and Financial Services. He has spent his career gaining experience in all aspects of the technology stack and the software development life cycle. Brian is from Des Moines, IA and holds a degree in Computer Science from Central College in Pella, IA. He enjoys spending time with family, cooking for friends and family, financial planning, and canoeing and camping whenever he can.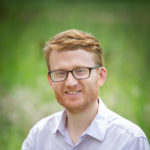 Sam Vermillion
Senior Developer
Sam joined DP Techlink in late 2016 as a Developer. Sam has 15 years of experience in Application Development; initially starting in the Transportation/ Logistics Industry and later moving to the Financial Services Industry. Sam utilizes a variety of programming languages, frameworks, and databases to bring projects to successful completion. Sam grew up in Des Moines, IA and holds a degree in Management Information Systems from Iowa State University. He enjoys spending time with his family, running, and attempting to play the guitar.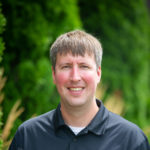 Kyle Fletcher
Developer / System Technician
Kyle joined DP Techlink in March 2019 as our Developer/System Technician. In his role, Kyle develops new features for FeedTrackur, provides technical support, and ensures that our software is always running and accessible to our customers. Kyle was previously the System Administrator at DFS, Inc. and has more than six years of experience. Kyle hails from Fort Dodge, IA and holds a degree in Management Information from the University of Northern Iowa. He enjoys spending time with family at the lake and video games.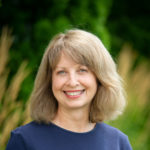 Lorraine Beard
Accountant
Lorraine joined DP Techlink in October 2019 as our bookkeeper. She takes care of all accounting duties including accounts receivable and accounts payable. Prior to joining DP Techlink, Lorraine was the Office Manager for the company that she and her husband owned. Lorraine has lived in the Des Moines area all of her life and currently resides in Granger, IA. She holds an Associates Degree in Accounting from Des Moines Area Community College. Lorraine enjoys spending time with family and friends.