Keep a perfect record of what gets delivered where, by who, and when – without needing to dig through a filing cabinet.
Tracing every step of a load or order has meant keeping track of dozens of papers and relying memory for as long as we can… well, remember. Why leave things up to chance when one piece of software can take care of every item for you? Using comprehensive GPS and cloud technology, your delivery data isn't just safe with us – it's accurate.
AGISTICS INTERFACE
Detailed Historical Reports
Need to know what happened this morning? Last week? Maybe you're getting an audit call for information from 6 months ago. No matter what you need, you'll be able to find the Driver, route taken, and time and date stamps – within seconds.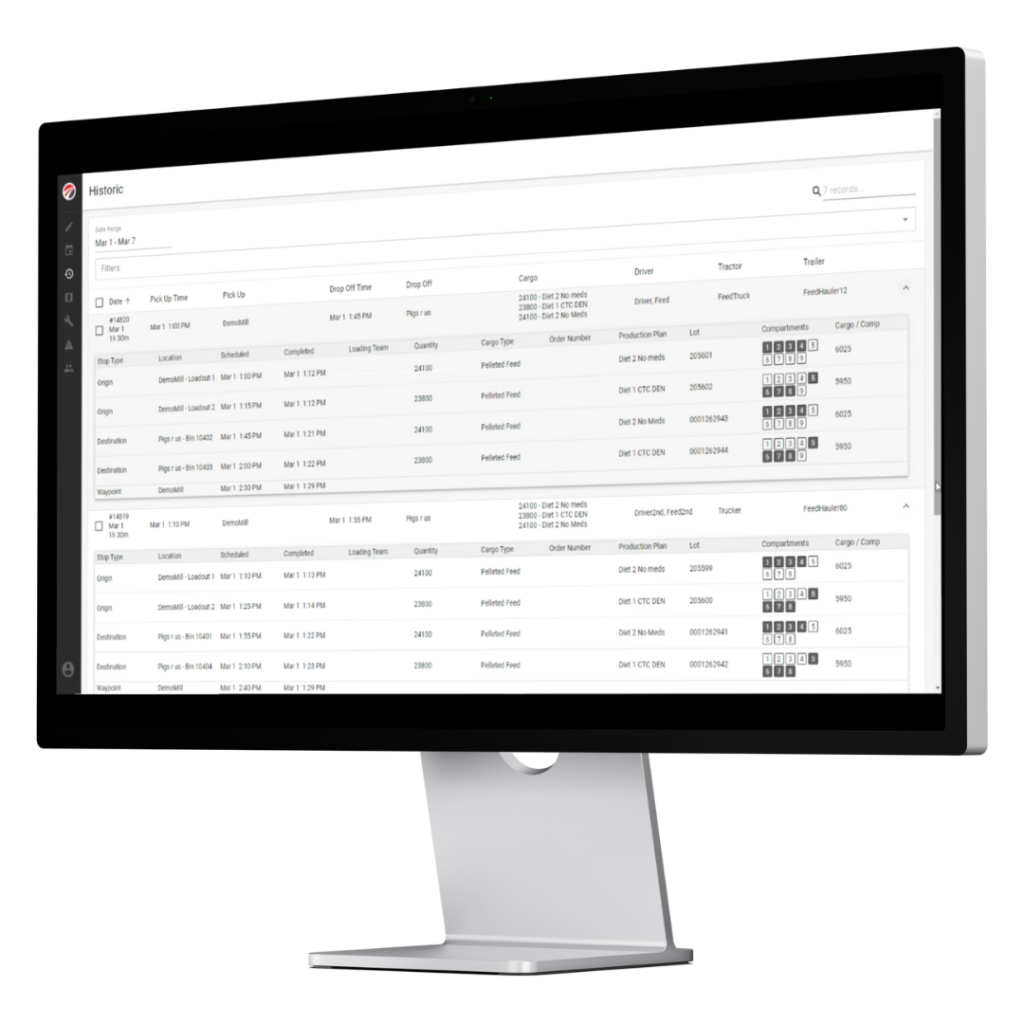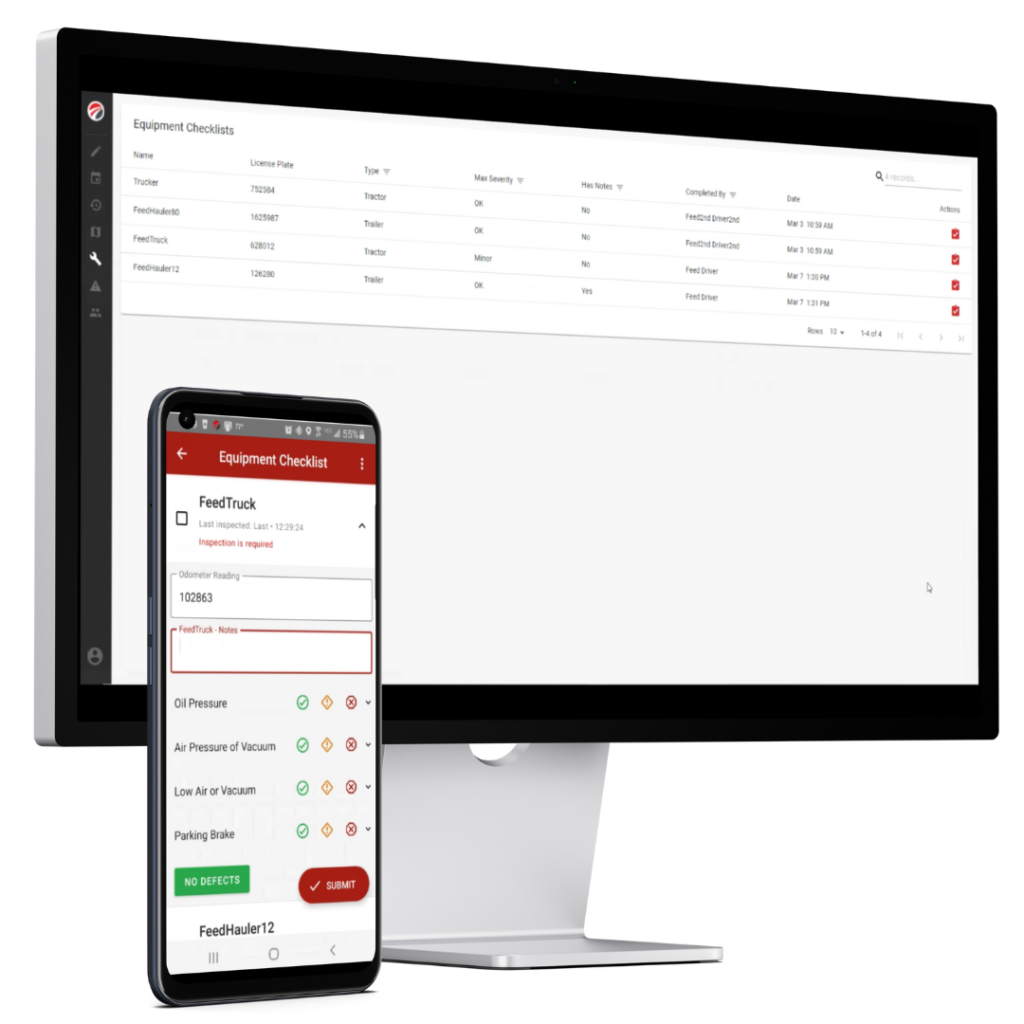 Focused on Safety? We Are Too
We've moved your Drivers' pre- and post-shift checklists right into the app, where your Maintenance team can access them as soon as they are complete. As Maintenance works through any reported issues and marks them as repaired, these reports are stored right alongside your delivery records, providing a complete look at the Driver experience: from their equipment to their time on the road and everything in between, it starts with safety and efficiency.
Resource and Delivery Logs
Step by step, stop by stop, view each event as it happened on the map. Sort by Orders or Drivers, Tractors or Trailers, and get an in-depth look at exactly what is going on with your business and when.