Leave the spreadsheets and phone trees in the past, and step into a faster, easier way to organize and communicate with your entire team.
No matter if you have a team of 10 or 10,000, sometimes the most work goes into keeping all those ducks in a row. We're here to lighten the load and streamline your scheduling processes, allowing your schedulers and operations teams to focus on what counts.
AGISTICS INTERFACE
Integration for Ease of Use
Agistics integrates with your existing Mill Management System or ERP Software to plan and schedule loads for delivery, including generating production cards for production planning. Your schedulers and operations teams can edit, plan, and publish a complete logistics schedule at the click of a button.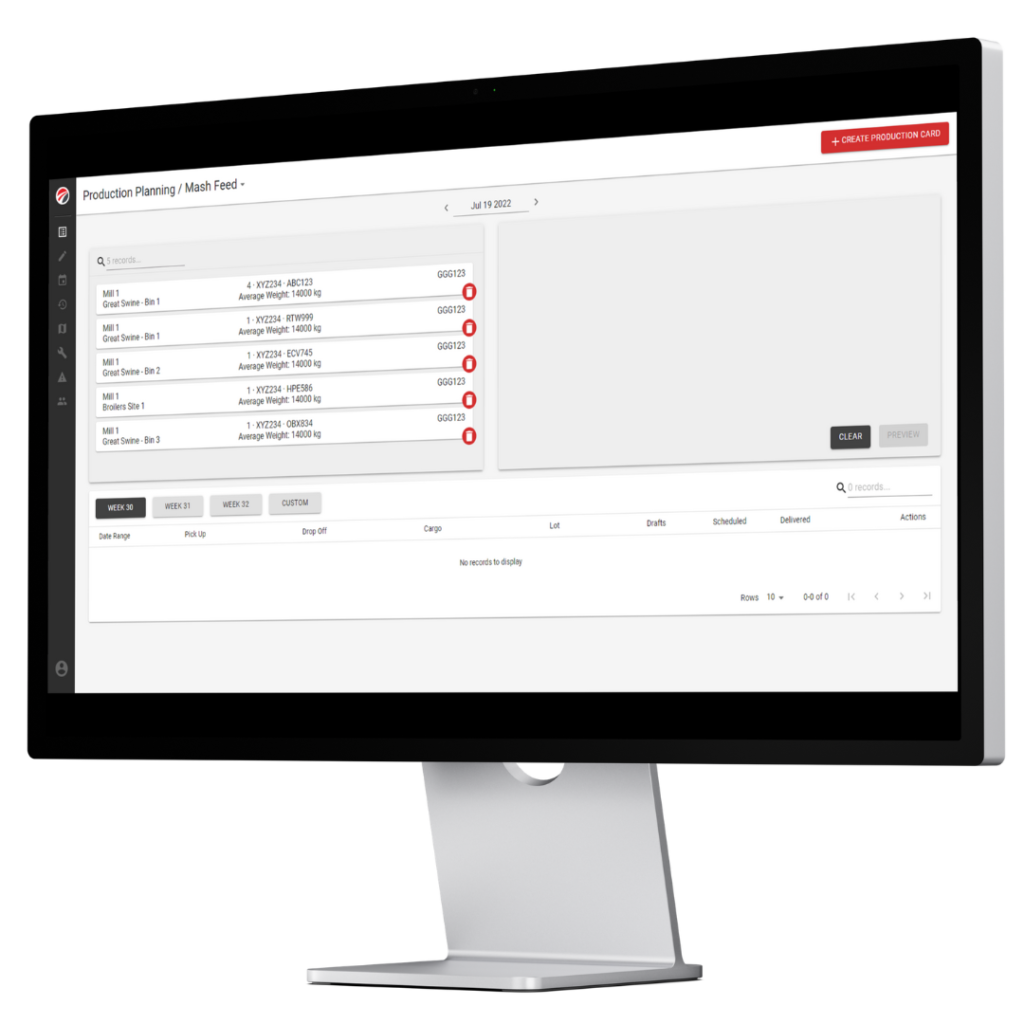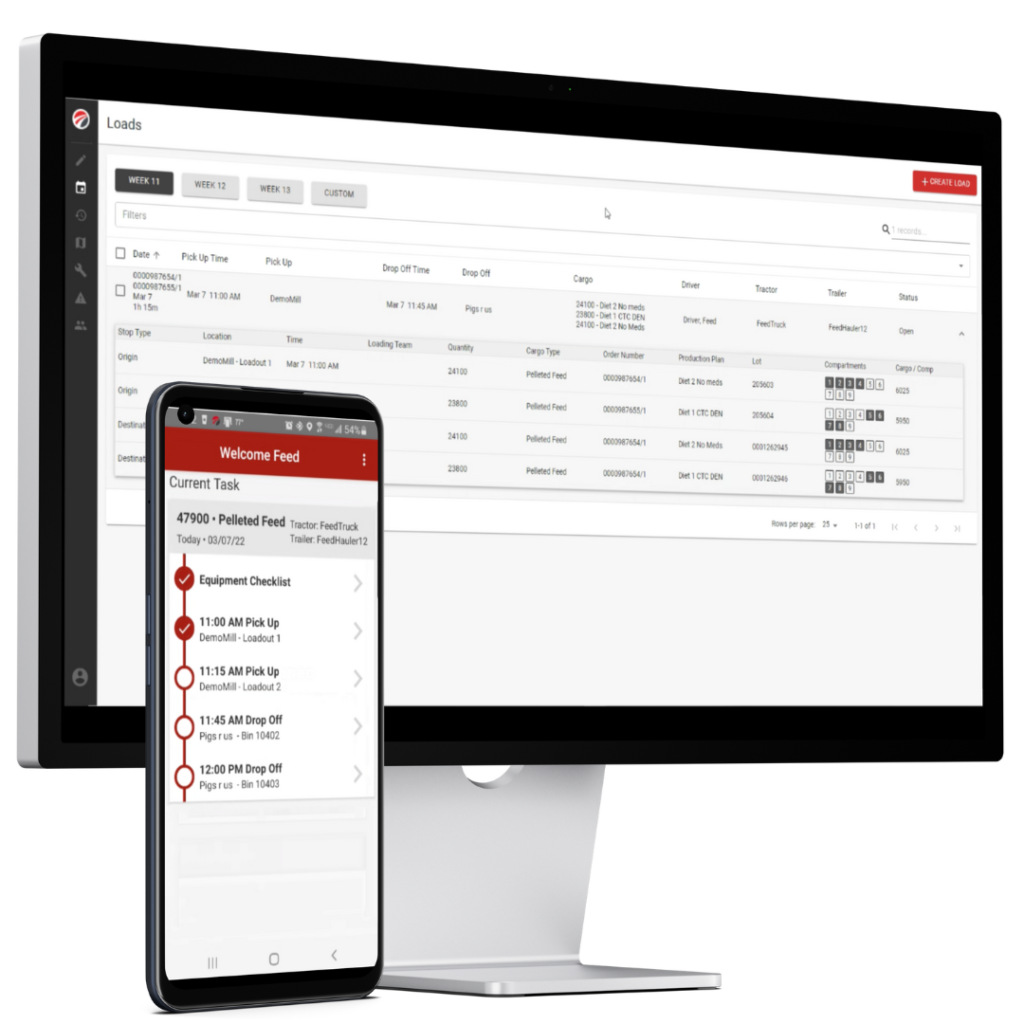 Automatic Scheduling Updates
Through use of our mobile application, Producers, Truck Drivers, Operations personnel, Site Managers and Loading Teams receive automatic delivery updates that guide them through all delivery stops, tracked through GPS and real-time communications.
More Than Times On A Spreadsheet
Schedule multiple pick-ups, weigh stops, sanitation steps and drop-offs, discover inefficiencies, and eliminate paperwork and the guesswork that comes with it while you're at it.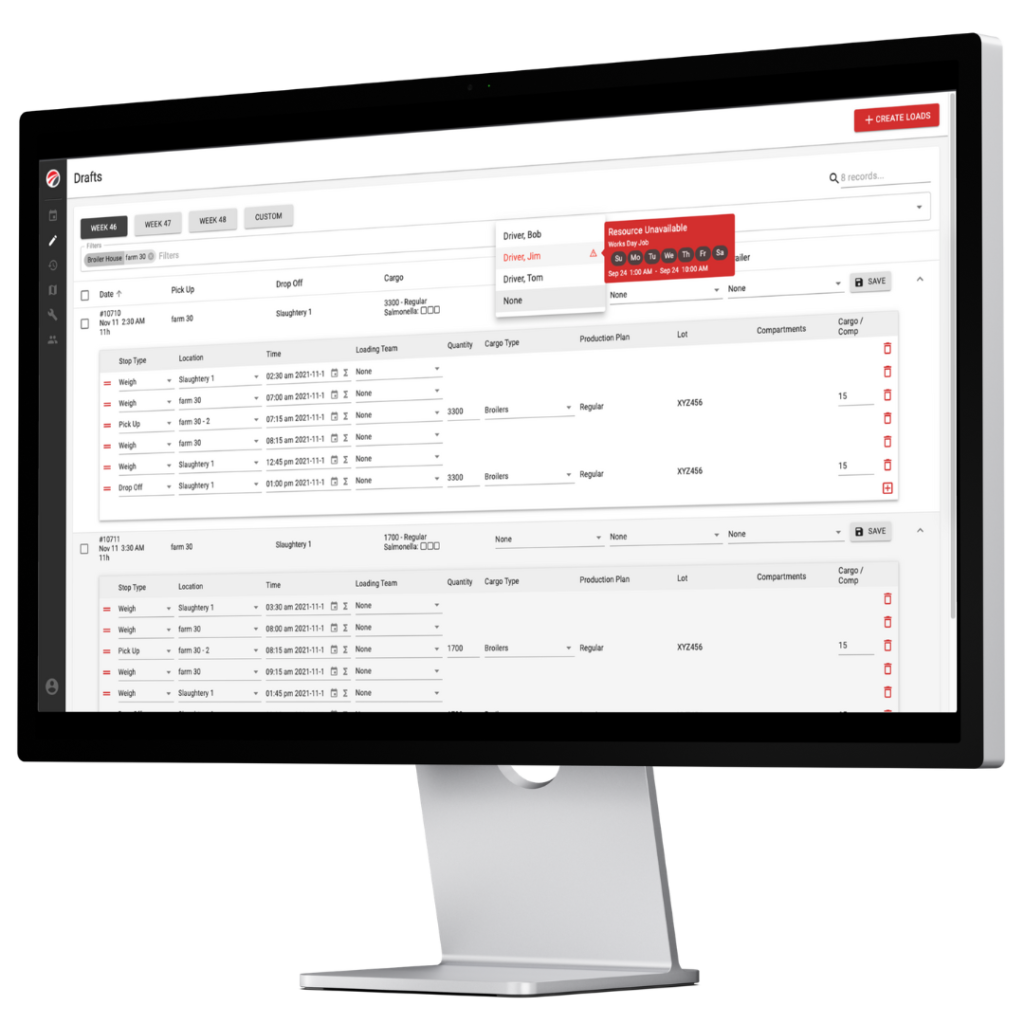 LESS WORK.
MORE MONEY IN YOUR POCKET.